Teachout Chiropractic & Wellness Fort Myers, Florida Staff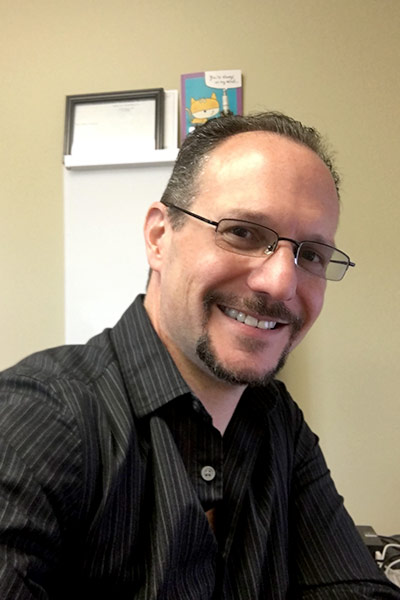 Dr. Eric Teachout, DC
I am a 1991 graduate of Spring Arbor College with a major in biology and a minor in Chemistry. I worked as a medical technologist and research chemist for 4 years before pursuing my childhood dream of becoming a chiropractic physician. After graduating Magna cum laude from Palmer College of chiropractic in 1998, I started practice in battle Creek, MI. Where our team strived to improve the health of our community through chiropractic care and nutritional weight loss. I am excited to start serving the greater Fort Myers area, providing the same quality of care that built our reputation in Michigan. I believe that chiropractic can be both comfortable and effective, which drives me to always look at new evidence based techniques. In 2011 we started offering weight loss in our office to address the obesity epidemic we are facing as a nation. I personally lost 30 pounds in 6 weeks with our program, and was able to get my blood pressure under control. I feel that "Optimal Health" can be achieved with chiropractic care, proper diet and weight management. Our patients are very important to us, you aren't a number in our practice you are extended family!
I am married to my best friend Amy and we have two adult children. I enjoy anything related to the ocean and beaches, bicycling, kayaking with my family, photography, and traveling.
---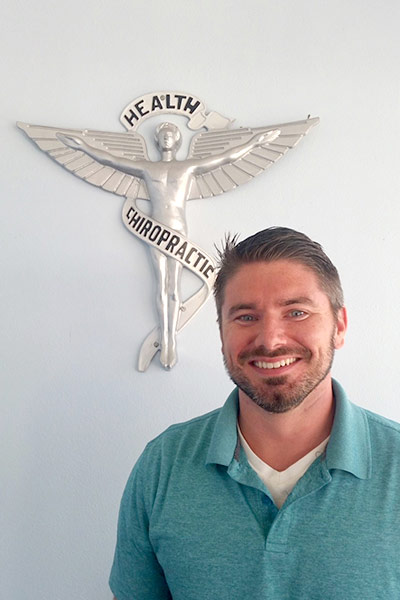 Dr. Brian Malloy, DC
As a board certified Chiropractic Physician, I look forward to providing you the solution to your minor and major aches and pains. With my history of military service, strength and conditioning and competitive athletics, there are very few injuries I have not either had myself, managed as a trainer or treated as a doctor. As I put myself through my own bumps and bruises, Chiropractic was always my gateway to wellness and I look forward to bringing you the same quality of care I was given and getting you back to full swing as soon as possible.
As a student at New York Chiropractic College, I geared my electives to further enhance my understanding of nutrition, diabetes, Gonstead technique, COX flexion/distraction and Thompson Drop technique. In my final year, I was the only student in my class awarded an honors internship position at the Veterans Hospital in Miami, FL. During this internship, I had the honor to treat my brothers and sisters in arms while gaining the confidence to manage complex cases through the use of advanced diagnostic skills acquired through clinical experience.
Prior to NYCC, I enlisted in the United States Marine Corps and completed my Bachelors in Exercise Science from Shippensburg University of Pennsylvania. In the year leading up to NYCC, I worked as a Strength and Conditioning Specialist in the Philadelphia area, coaching athletes of all levels sport specific exercises and movement patterns to stay a step ahead of their competition.
---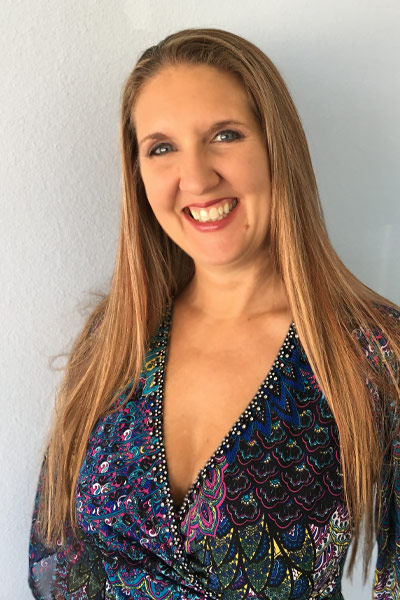 Amy Teachout - Office Manager, Billing Manager, Weight Loss Coach
I am a Licensed Massage Therapist in the state of MI with 18 years of experience. Now that we are in Florida I am the office manager, Billing manager, weight loss coach and health coach for Teachout Chiropractic & Wellness Center. After three years of exercise and unsuccessful diet attempts I was ready to give up. My husband and I started a quest to find a weight loss program that would help me reach my goals. We researched several programs before coming across our program, which was the answer to my resistant weight loss. With our program I lost 30 pounds and 25 inches in 12 weeks, going from a size 13 to a 3!! Due to my phenomenal success with this program I was compelled to share it with others. I have taken some nutritional classes to help me better understand the different types of programs out there, and have spent the last 6 years coaching, while learning how to best meet the individual needs of dieters to help them be successful. I look forward to helping you have the same success that I have enjoyed, with not only weight loss, but with improved overall health! It's a passion of mine to learn about health and wellness. I also love going to the beach, the pool, traveling, kayaking, bicycling, and spending time with my family.
---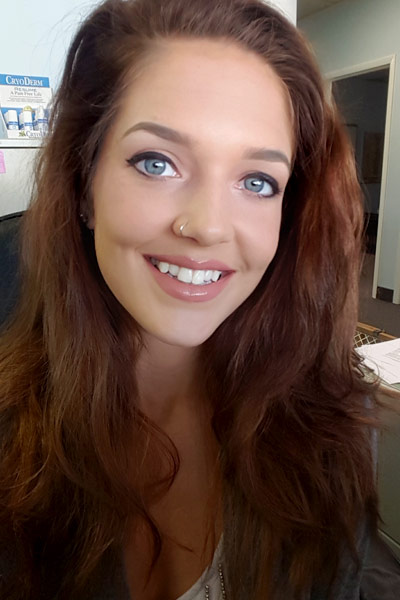 Destiny Jameson - Receptionist, Weight Loss Coach in Training
I am the daughter of Amy and Eric, the front desk receptionist, the smiling face you see when you come in the door, and a weight loss coach in training. I am still working on my career choice, and i am thrilled to be working with my family in the meantime. After many health issues i am currently adjusting to living a ketogenic lifestyle and am on my way to becoming a weight loss coach because of this. Though living a healthy lifestyle, exercise has never been appealing to me. I prefer fun activities such as kayaking, swimming, and walking the beach, things that require exercise but aren't so tedious and boring. I also enjoy reading; it has been a love of mine for as long as I can remember, and I enjoy writing on occasion. I love to create different looks for myself with my makeup, I use all Senegence products and love them so much I became an independent distributor for them. Having my dad as a personal photographer is always a plus, because, let's be honest, what young woman doesn't want to be a model! I can't wait to have you become a part of our family and to get to know you!
---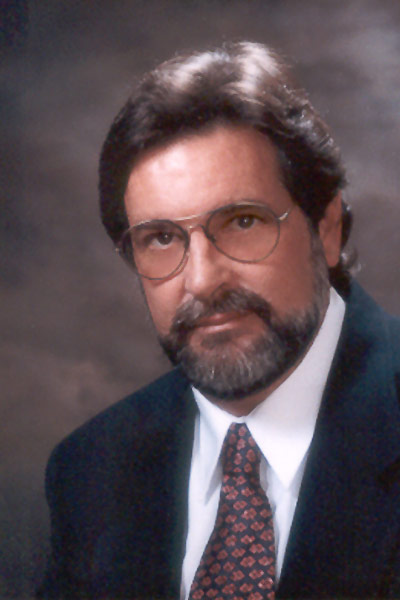 Dr. Steven Chance - Doctor of Chiropractic (RETIRED)
Highlights of Qualifications
Strong heritage and philosophy in natural health care with over 30 years experience
Success in improving patient health when conventional methods have failed
Excellent management skills with attention to details regarding patient comfort and care
Professional Experience
Chance Chiropractic Clinic, Coral Gables and Fort Myers, Florida 1970 -2016
Achievements
Third Generation Palmer College of Chiropractic Graduate
Diplomat National Board of Chiropractic Examiners
Certified in Applied Kinesiology
Certified in Worker's Compensation
Listed in Who's Who in Chiropractic International
Past President Florida Palmer College Alumni Association
Florida Chiropractic Association Mobile Educational Unit Director
Commercial Pilots License, Federal Aviation Administration
Licensed Captain, United States Coast Guard
Honorary Kentucky Colonel
Red Cross Disaster Shelter Coordinator
---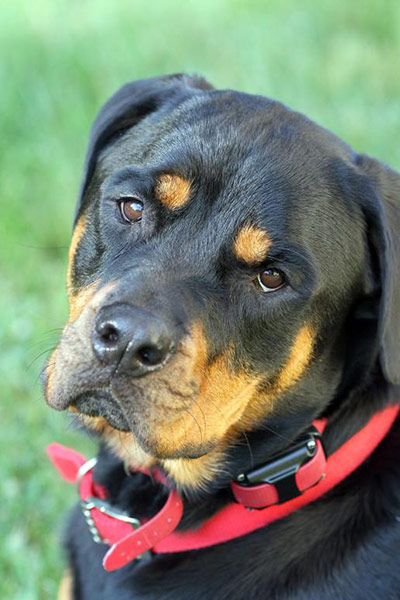 Marley - Office Mascot
We have raised her to be in the office with our patients. She has been a part of our family since she was 7 weeks old.
"I get cranky when you try to pet the top of my head because i can't give you kisses! Please go under my chin! I also growl when I play because I get excited so don't be afraid! But remember, no tug of war because it's bad for my teeth!"